slide5_3.jpg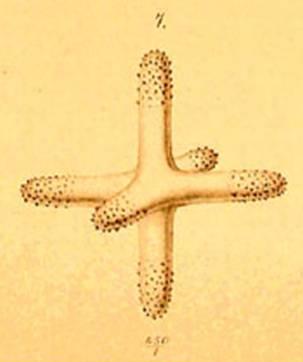 Description:
Strong hexact with the ends of the short broad rounded rays rough

(Schulze, F.E. 1887a. Report on the Hexactinellida collected by H.M.S. 'Challenger' during the years 1873-1876. Report on the Scientific Results of the Voyage of H.M.S. 'Challenger', 1873-1876. Zoology 21 (Text): 1-514)
Photographer: F.E. Schulze. Publisher: Dagaeff, Anne-Cecile.